21st Congress of the KKE
STRONG KKE
Mind · Heart · Organizer
Of Worker's People's Struggle. For Socialism.
Statement of the Press Office of the CC of KKE: On the 21st Congress of the KKE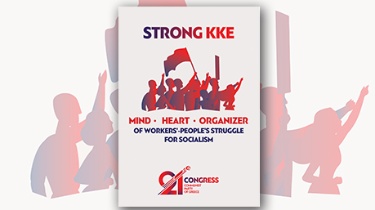 1] The Central Committee of the KKE announces its decision to proceed with the preparation and conduct of the 21st Congress of the Party in 2021. Based on the Party statute, the Congress is held every four years. The last 20th Congress was held from March 30 to April 2, 2017. ...